The Flying Dutchman Pastry Shop
Abbott Plaza
2101 Abbott Road Suite 9
274-1072
koperfrieda@gmail.com
Monday ~ Friday 6am ~ 6:30pm
Saturday 6am ~ 5pm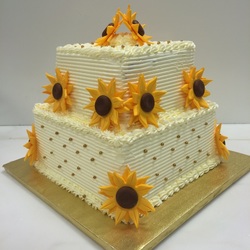 Sunny
​Wedding Cakes
---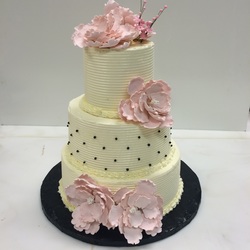 Many Assorted Flowers for Wedding Cakes
---
MEMORIAL WEEKEND
OPEN Saturday 28th
CLOSED Monday 30 AND Tuesday 31
Giving Us an Extra Day Off...

Allergy Disclaimer: If you or someone you are buying for has any allergies or other health issues...PLEASE BE AWARE we do not guarantee that any item is completely free of any allergy causing products. We use All Nuts, flour, egg, dairy, soy, corn syrup, seeds etc... THANK YOU for understanding.. Cross contamination does happen with most products. Please shop carefully. Thank you we do not want to be responsible for any health issues.

Delivery: We do not offer Delivery Service. We do recommend calling Anchorage Messenger Service. 907-278-2736.